Cardiolipin as Key Lipid of Mitochondria in Health and Disease Satellite Workshop of FEPS – SIF 2019, Fourth Edition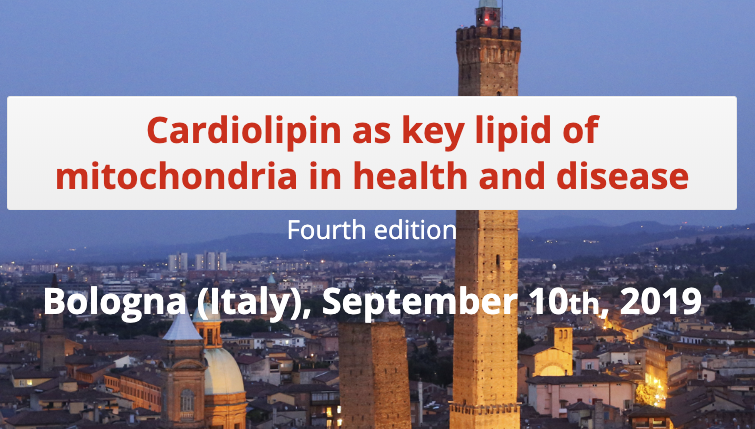 We are pleased to invite you to the fourth edition of the workshop dedicated to cardiolipin, the signature lipid of mitochondria, which will be held in Bologna (Italy) on September 10th, 2019, as a satellite event to the FEPS2019 – Joint Meeting of the Federation of European Physiological Societies and the Italian Physiological Society (https://www.feps-sif2019.com).
The workshop venue will be in the heart of the district of the Alma Mater Studiorum University of Bologna, in the historical center of Bologna.
This one day-workshop will offer the opportunity to discuss various aspects of basic cardiolipin functions in biomembranes of prokaryotes and animal cells. At the same time, the availability of new pharmacological tools and connections between cardiolipin research and human physiology, in particular cardiac physiology will be highlighted.
As in previous workshop, in parallel with the scientific sessions the families of boys affected by Barth Syndrome will meet and discuss various aspects of the disease.
We trust that you will also help us to advertise the meeting and will encourage the participation of young colleagues.
Best regards,
Angela Corcelli, Simona Lobasso and Michael Schlame