DISCUSSION GROUP FOR ADULTS DIAGNOSED WITH BARTH SYNDROME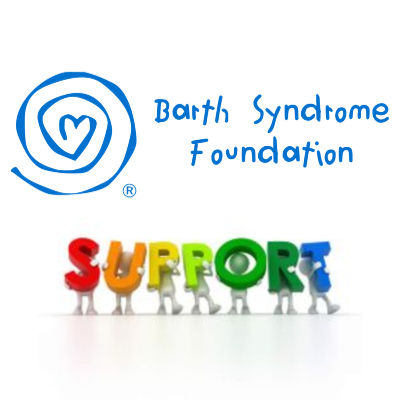 We recognize that this is an extraordinary time and that the COVID-19 situation is extremely stressful and frightening for most people in our community. Parents, caregivers, grandparents, teens, and adults with Barth syndrome - you may be literally and figuratively isolated but you are not alone!
In addition to providing COVID-19 specific guidance and precautions for individuals with Barth syndrome, we invite you to connect with others through an online support group. While the situation in our world seems to change daily, one thing is constant. We are a global Barth syndrome family and we are here for one another.
Take care of your mental and emotional health by connecting with others, and take advantage of a free online yoga class. Details below. If you have any questions or need additional help, please email us.
Stay in touch via Facebook, Twitter, and Instagram. We would love to get social with you during the coronavirus pandemic - but at a distance!
Meeting ID: 920 5742 5911
Request meeting password through email below or visit the Barth syndrome family chat page on Facebook