6th Annual Happy Heart Week 2019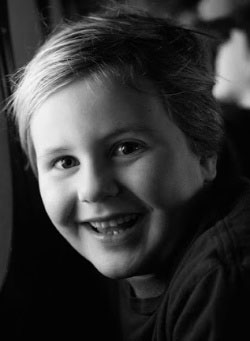 Henry's birthday is May 2nd. He is turning SEVEN! Birthdays are always such a sweet celebration. But, even more to us now, birthdays remind us in a very literal way of our gratefulness for each breath everyday and our time together here on earth. For Henry's 7th birthday, we are going to celebrate his beautiful life; his challenges with Barth Syndrome; the other boys and men suffering from this disease and their families; and the great work the Barth Syndrome Foundation is currently doing to help find a treatment or cure. This virtual celebration will happen the whole week after Henry's birthday, Sunday, May 5th through Saturday, May 11th. Through an email and social media campaign, we are hoping to raise great awareness around Barth syndrome and exceed the amount that we collectively raised last year, $73,000!
or donate by mail to Barth Syndrome Foundation, PO Box 419264, Boston, MA  02241-9264
---
Wally's Warriors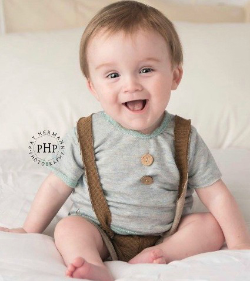 Our goal for this fundraiser is to sell as many t-shirts and sweatshirts as we can to raise money for the Barth Syndrome Foundation in honor of our boys, Henry and Wally. The fundraiser will last for two weeks! Everyone has two weeks to order their Wally gear and shirts and sweatshirts bought will approximately arrive on December 10th! On December 11th and that whole week, (Wally's Birthday and Birthday week) we ask that everyone take a selfie wearing their shirt or sweatshirt and post it to social media using the hashtags #PowerUpBSF and #wallyswarriors to help bring awareness to Barth syndrome!
In 2015, we had a baby boy named Henry who passed away unexpectedly after birth due to heart failure that we were unaware of. We never had answers for why this occurred or what caused our sweet Henry's heart to fail until his brother, Wally, was born and hospitalized at two months of age. Our sweet Walter was perfect just like his big brother. But in February of 2018, Wally contracted RSV and was hospitalized. It was during that hospital stay that we were devastated to learn that Wally and most likely Henry suffer/ed from a rare genetic disease called Barth syndrome.
or donate by mail to Barth Syndrome Foundation, PO Box 419264, Boston, MA  02241-9264
---
Last updated 5/4/2019