February is Heart Disease Awareness Month!
BSF is proudly participating in National Heart Disease Awareness Month. Join BSF and families across the country this February as we work to improve awareness of heart disease and heart transplant, issues that are critically important to people with Barth syndrome.
Join us this month for a featured webinar about heart failure in Barth syndrome with Dr. John Jefferies, UTHSC.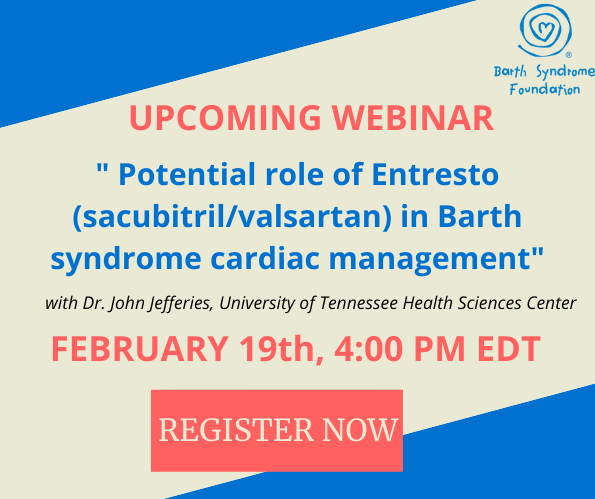 Babies with Barth syndrome are often born with an enlarged, weakened heart known as a cardiomyopathy.
Most children with Barth syndrome have some degree of abnormal heart function by the age of five.
Over the first few years of life, the heart can become very weak and is unable to effectively pump blood to vital organs.
Heart problems can become severe leading to heart failure and even death unless the person with Barth syndrome receives a heart transplant.
The degree of abnormal heart function often varies in severity over time for many people with Barth syndrome, adding to the complexity and uncertainty of the disease.
Research is critical in order to understand why some individuals with Barth syndrome suffer from life-threatening cardiac problems.
The mission of Barth Syndrome Foundation is to save lives through education, advances in treatment, and finding a cure for Barth syndrome.
---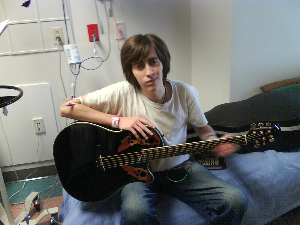 Talking Now May Save a Life Later
"Fear paralyzes where courage sets us free," said our angel brother, Michael. Michael was diagnosed with Barth syndrome and waited for a heart donation that never came. Even after he left us, Michael's courage and the more than two decades of tireless work by his mother, Shelley Bowen, continue to inspire us today to discuss organ donation. Hear their story...
---
BSF supports the work of these organizations. Please visit to learn more:
---
MAILING ADDRESS TO SEND DONATIONS BY MAIL:
Barth Syndrome Foundation
PO Box 419264
Boston, MA 02241
last updated 1/27/20