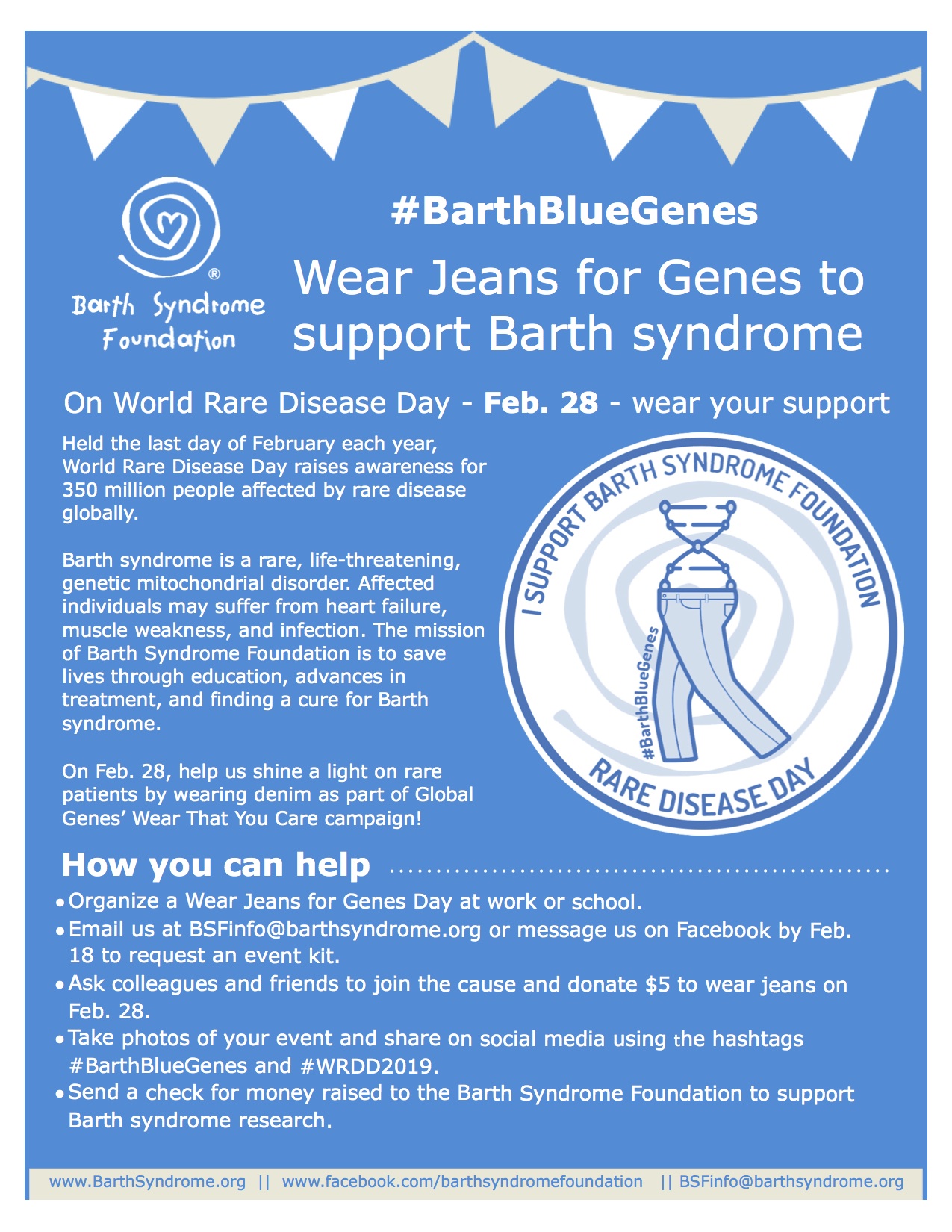 Download flyer.
Request your packet by February 18th!
Organize a Wear Jeans for Genes Day at work or school to be held on February 28th.
Email us at BSFinfo@barthsyndrome.org or message us on Facebook by February 18th to request an event kit which includes #BarthBlueGenes stickers!
Ask colleagues and friends to join the cause and donate $5 to wear jeans on February 28th.
Take photos of your event and share on social media using the hashtags #BarthBlueGenes and #WRDD2019.
Send a check for money raised to the Barth Syndrome Foundation to support Barth syndrome research.
---
Last updated 2/6/2019