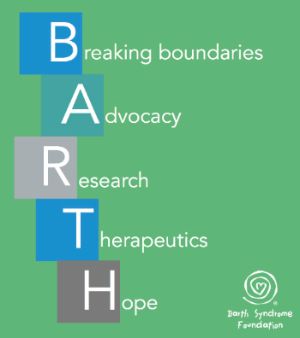 BSF is Breaking boundaries and Advocating for people affected by Barth syndrome. BSF is the only global funder of Research focused on finding a cure and new Therapies for people living with Barth syndrome.  People around the globe turn to BSF for Hope.
This holiday season, will you help BSF in 2019...
 
Break boundaries around the globe?
Advocate as the voice of the patient?
Fund Research that could lead to a cure for Barth syndrome?
Deliver Therapeutic advancements from bench to bedside?
Give Hope to families in moments of despair and uncertainty?
Your support today may save the life of someone with Barth syndrome tomorrow.
MAILING ADDRESS TO SEND DONATIONS BY MAIL:
Barth Syndrome Foundation
PO Box 419264
Boston, MA 02241
Download Mail-in Donation Form