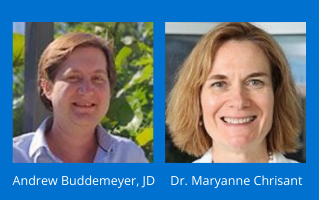 We want to thank all of the people who volunteer for BSF, including the diverse group of leaders who serve a maximum of three 3-year terms on BSF's Board of Directors!  
David Axelrod, MD and Matt Blumenthal, JD are stepping down from our Board this month, after each serving for an incredibly active and important period in BSF history – David for nine years and Matt for six years. David and Matt also are unique in that they were the first people to join BSF's Board who were not family members of someone with Barth syndrome.  They also were our first physician and lawyer on the Board, respectively. David's experience, expertise, and perspective as a pediatric cardiologist in California, and Matt's as an attorney and state legislator in CT were invaluable, and both of these individuals were just the right people to help us evolve in very important ways. David and Matt, on behalf of the lives you touched and helped by providing BSF your sage counsel and guidance, thank you!  We look forward to your continued association with BSF as lifelong members of our BSF community.  
Joining the BSF Board now are two incredible individuals who will bring fresh talent and unique perspectives to our community. Maryanne Chrisant, MD is the head of Pediatric Cardiac Transplant, Heart Failure and Cardiomyopathy at Joe DiMaggio's Children's Hospital Heart Institute in Florida. Her expertise and interests brought her to BSF over a decade ago. Maryanne is a thoughtful and passionate clinician and brings academic and scientific rigor as well as direct Barth patient experience to the Board. Also joining is Andrew Buddemeyer, JD. Not only are we very excited to invite Andrew to share his perspective as an adult with Barth syndrome, but Andrew also is a practicing attorney who finds time to serve on his local hospital's advisory board for heart transplant programming as well.  We look forward to the many contributions each of these individuals will make to BSF in the coming years. 
BSF is truly a volunteer-led and donor-driven organization. The talents and dedication of all four of these special people showcase BSF's unique position to be both a leader in rare disease while simultaneously being very community and family focused.  
Please join us in thanking David and Matt and in welcoming Maryanne and Andrew!