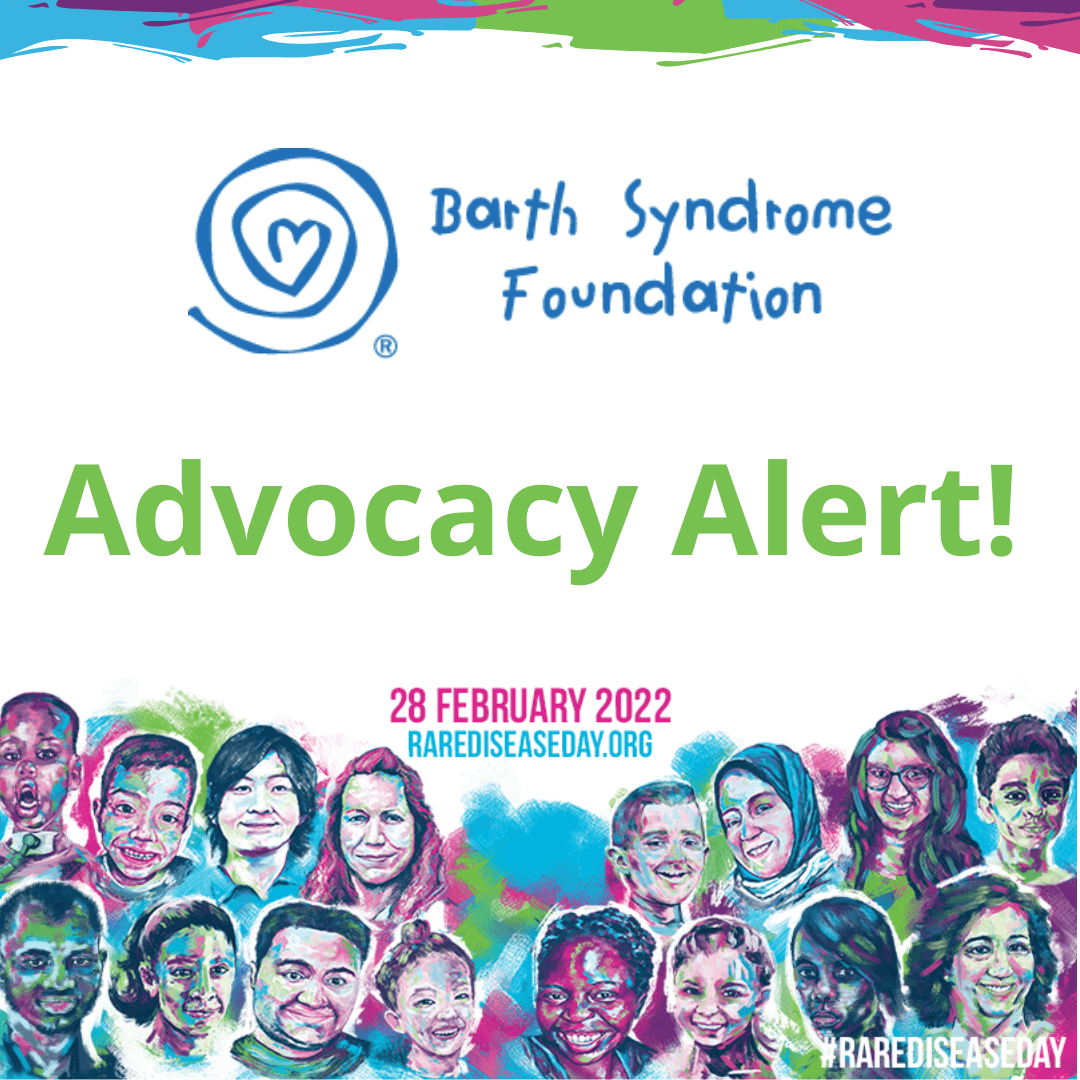 Barth syndrome, unfortunately, is one of the more than 6,500 rare diseases without an approved therapy. As the only organization globally representing the Barth syndrome community, BSF has been on the front lines with the FDA, advocating for effective, fair and appropriate standards for regulatory approaches.  
Currently, the FDA requires surmounting statistical hurdles that really can only be achieved in diseases with larger populations, rendering them simply impractical or infeasible in Barth syndrome that only affects fewer than 130 people of all ages in the United States. BSF continues to support Stealth BioTherapeutics' on-going struggles to find pathways forward for elamipretide's approval as a treatment for Barth syndrome. Our experience in regulatory affairs with elamipretide has certainly informed our stance about the significant and inordinate challenges faced by rare, and especially ultra-rare, diseases like ours.  BUT the issue is broader and more widely relevant than any one example.  
In our latest letter to the FDA, BSF's Board Chair Kate McCurdy recently wrote: "The practical possibilities available to all of us who work in rare diseases currently are a mere subset of those afforded larger populations and leave us with very few options, if any at all... This is a clear bias that results in a very real disservice that impacts not only those with Barth syndrome but also the estimated 25-30 million U.S. patients living with rare diseases."  
It is our strong position that people living with rare diseases, such as Barth syndrome, need a fair chance at accessing therapies. This opportunity can only happen if regulators consistently apply fair and appropriate standards when reviewing and approving therapies for ultra-rare indications like ours. 
The FDA has responded to our recent letter and has invited BSF to schedule a meeting to discuss viable and practical clinical trial designs for our indication and the corresponding methods for evaluating safety and efficacy.  Especially during this period around Rare Disease Day, if you would like to contribute your perspective on this broad and crucial issue for our upcoming meeting, please contact Shelley Bowen at shelley.bowen@barthsyndrome.org.   
---
Download BSF's Latest Letter to The FDA
---