ALL LEVELS ONLINE YOGA
Cristy Balcells is a nurse, mother of a child with mitochondrial disease, prior ED of MitoAction and a yoga teacher. During the COVID-19 pandemic, Cristy is offering online yoga All are welcome. Your first two weeks are free then $5/month thereafter. 
Monday 9:30 am EDT 
Tuesday 12:00 pm EDT 
Wednesday 12:00 pm EDT 
Thursday 9:30 am EDT 
To join, simply click on the Zoom meeting link below. You'll need a computer or tablet/phone, a yoga mat, a cushion or blanket to sit on, and comfortable athletic clothing. Modifications are offered, making this an all-levels program intentionally designed to build strength and reduce stress.

HTTP://bit.ly/yogalemonadeonline to join
For questions about this program, email Cristy directly.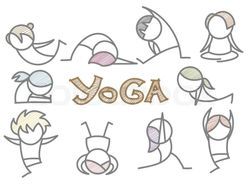 ---
---