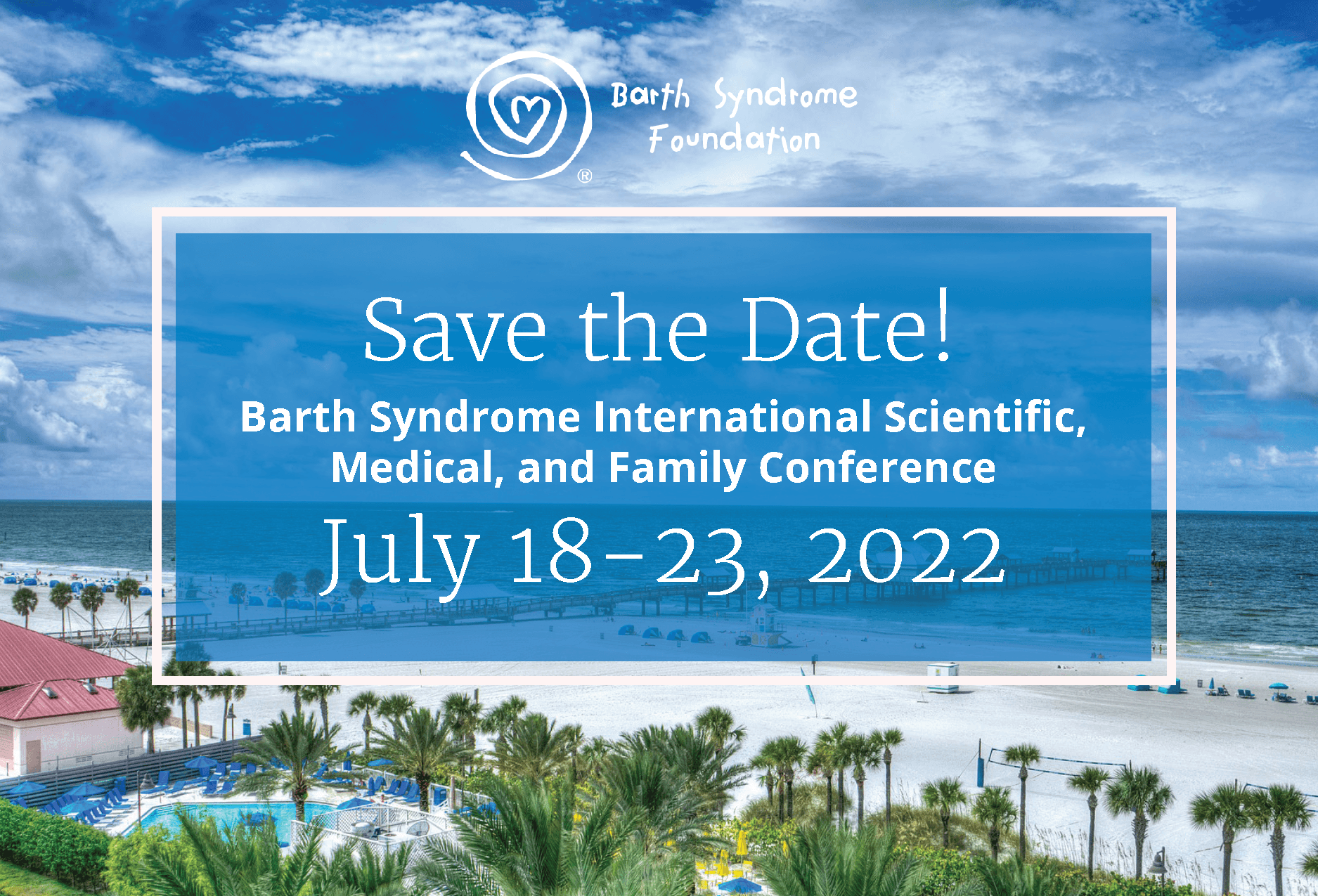 Join Barth Syndrome Foundation (BSF) in its cornerstone, multi-track event that brings researchers, clinicians, and families from around the world together in solidarity to further our global mission.
The conference will be held at the Hilton Clearwater Beach Resort & Spa in Florida, July 18-23, 2022.
BSF is committed to doing everything we can to make the conference experience as safe and accessible as possible. We are working with experts to develop guidelines for in-person attendance as well as developing options for those who cannot join us onsite.
Registration opens in January 2022!
Interested in Becoming a Sponsor? 
BSF offers several sponsorship opportunities for our international conference. If you would like more information on becoming a sponsor, please email emily.milligan@barthsyndrome.org
---