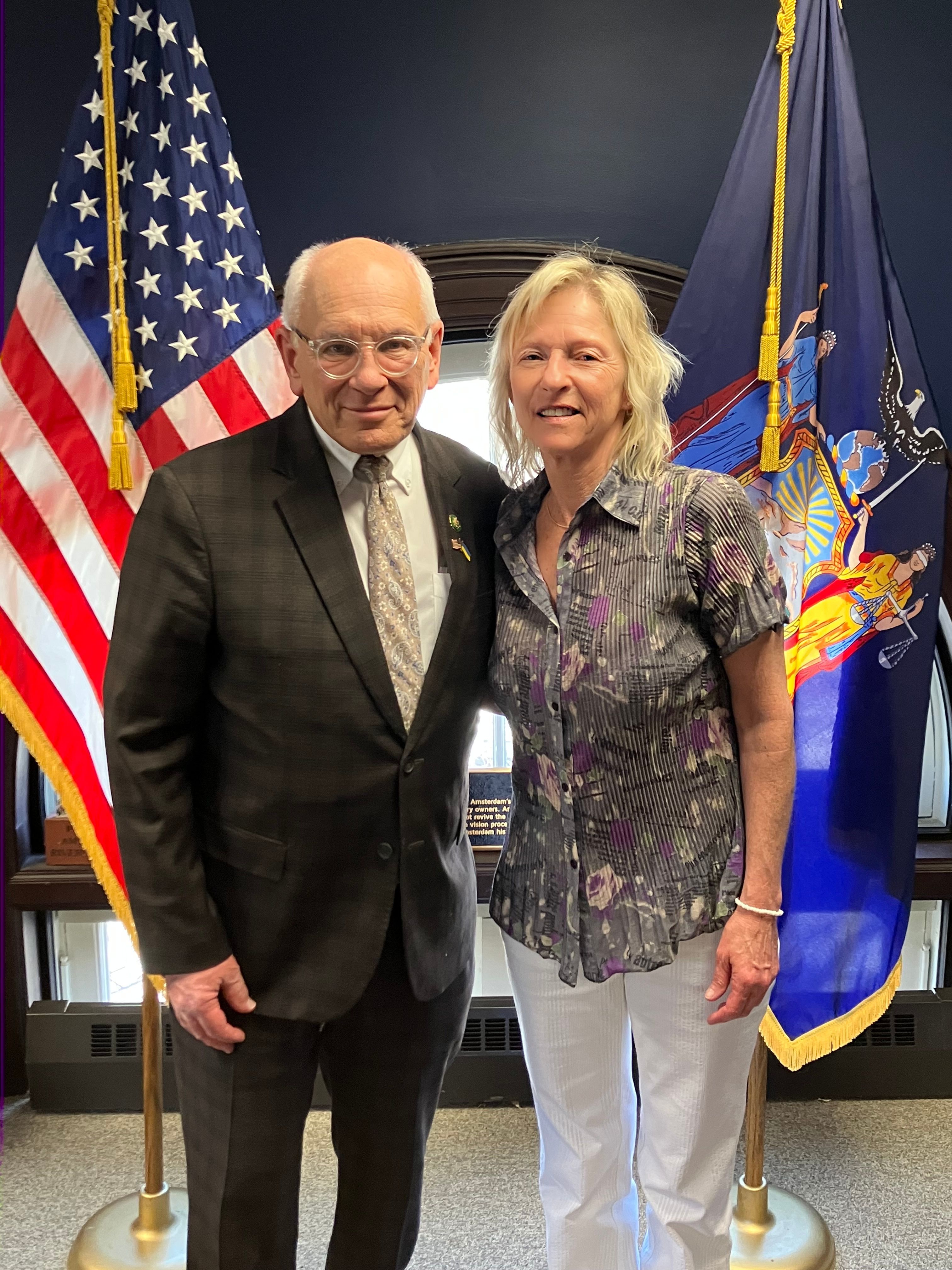 Recently, Lynda Sedefian, parent of two sons with Barth syndrome, Eric (who is deceased) and Derek, met with Rep. Paul Tonko [D-NY-20] to discuss his support of the Barth Syndrome Awareness Day Resolution in the US House of Representatives (H.Res.276). Lynda shared her experience as a mother of two individuals with Barth syndrome, the impacts of the genetic disease, and the importance of raising awareness.
The first-hand account of an individual's and family's journey with Barth syndrome proved impactful. Rep. Tonko heard from the caregiver perspective how access to care is limited for ultra-rare, debilitating diseases like Barth syndrome. Raising awareness is an integral step to reducing barriers to care by catalyzing education of health care providers, raising funds for research, and spurring drug development.
The legislation was introduced in April 2023 and currently has six co-sponsors who have signed support. "[Rep Tonko's] leadership in Congress to designate April 5th as "Barth Syndrome Awareness Day" is of significant value to the Barth Syndrome Foundation community," Sedefian said. "Thank you so much for raising awareness and elevating our community's voice."
Lynda, a resident in Rep Tonko's district, was pivotal in securing his support of H.Res.276 and catalyzing cosponsors to sign on in support of the resolution. She personalized the Barth syndrome community's plight for treatments and care that will lead to better, longer lives for people affected by this disease.
"No legislation is feasible without the community's advocacy," said Emily Milligan, Barth Syndrome Foundation's Executive Director. "It literally takes a village, and we need people like Lynda who are willing to give voice to the Barth syndrome community's need for treatments and care options."
Thank you to Lynda and everyone who contacted their local legislators to urge support for Barth Syndrome Awareness Day. If you would like to get involved, please visit www.barthsyndrome.org/advocacy/