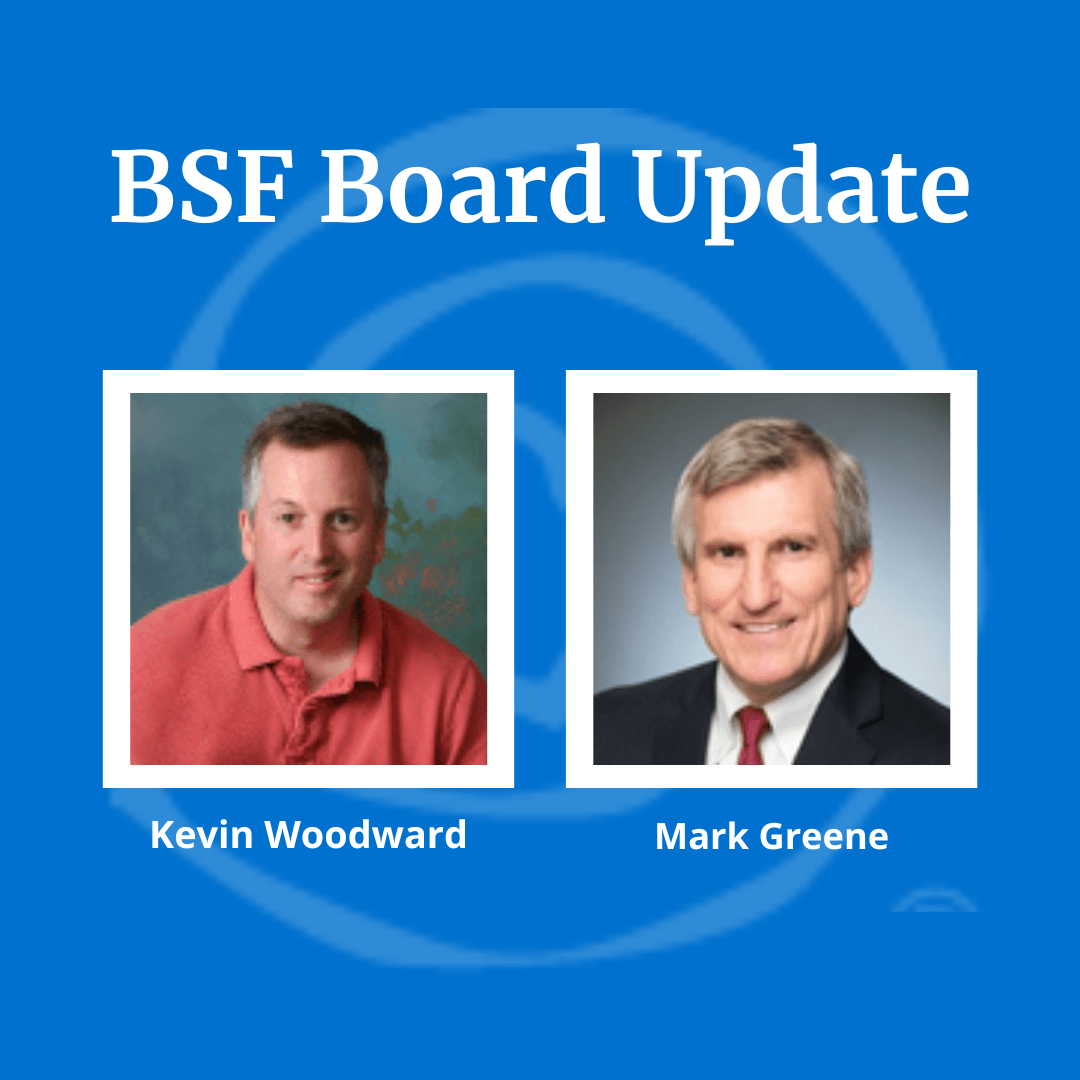 After nine years of service, Kevin Woodward retires from the BSF Board in April, having served his Board limit of three consecutive terms. Kevin has been a loyal and involved Board member, not only taking on Board duties but also volunteering to be BSF's Treasurer. Using his corporate "day job" experience at T. Rowe Price, he has helped guide our organization through many pivotal moments, and we are very grateful for all he has done for BSF and for our Barth community. Importantly, he always has offered the Board an important perspective as the father of a Barth son. We have counted on him for his insights and dedication to our cause, and he certainly will be missed! In addition to everything else, Kevin has served as the Master of Ceremonies at several of our pre-pandemic in-person International Conferences and continues to advise BSF on other key initiatives. He has been integral to many of BSF's activities, and we hope Kevin will continue in critical roles within the foundation despite his exit from the Board.
Stepping into the role of BSF's Treasurer (and therefore also an Executive Committee member) will be Mark Greene, a very capable and experienced financial expert who is committed to helping nonprofit organizations serve the communities they represent. Mark earned a BS in Business Administration from the University of California, Berkeley and an MBA from the University of Chicago Graduate School of Business. More recently, he served as the Chief Financial Officer (CFO) of JDRF International, directing a staff of 50 to manage the finance, technology, facilities, investment and compliance functions of the organization that raises funds to support research and advocacy to cure Type I Diabetes. He also has held CFO and other senior financial positions for several companies in the fashion industry, including Coach Inc., and in various financial leadership positions at American Express. Mark has been a dedicated and valued member of the BSF Finance and Investments Committee for two years and of the BSF Board for a year. We look forward to benefitting from his expertise as BSF continues to evolve toward being more actively involved in the strategic and financial complexities of developing treatments for our ultra-rare disease, while absolutely keeping affected individuals and their families at the core of our mission.
Please join the Board in thanking Kevin for this service and in welcoming Mark to his new position.