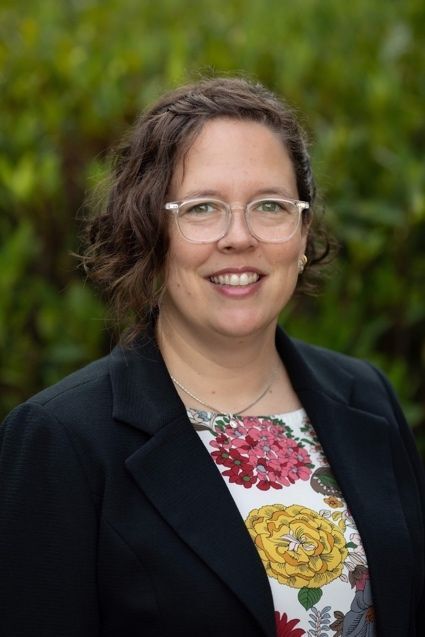 Lindsay is a developmental biologist, passionately driven by the desire to connect novel therapeutics from industry and academia to high-need patient populations through strategic planning, risk mitigation, and critical thinking. Lindsay has spent her career building and developing programs to satisfy unmet needs and is eager to draw upon these past experiences to support the BTHS community. Lindsay also feels personally connected to the rare disease community, as her cousin was born with Phelan-McDermid syndrome.
Dr. Marjoram graduated from Muhlenberg College with a B.S. in Biology and obtained a PhD in Cell & Developmental Biology from Vanderbilt University, where she studied the mechanisms governing embryonic heart development and how the heart becomes positioned on the left side of the body. Lindsay completed a postdoctoral fellowship on the complex relationship between inflammatory bowel diseases and epigenetics at Duke University and her work has been published in several peer-reviewed journals.
With almost a decade of industry experience, Lindsay has a proven track record in expanding technology pipelines. At Affinergy, she secured over 10 NIH small business grants, contributing to the company's first marketed product. In her roles at Powered Research,
Lindsay served as Director of In Vitro Services and a Study Director, collaborating with clients in both industry and academia.
She led pre-clinical studies for vision loss therapies, including rare diseases like Stargardt Disease and retinitis pigmentosa.
Lindsay's commitment to streamlined processes led to the founding of the Department of In Vitro Services, reducing turnaround time for clients moving toward clinical trials.
Lindsay is known for fostering communication and collaboration, initiating programs like the monthly "Lunch and Learn" series and a zebrafish research community seminar series in the Research Triangle. Based in Durham, NC with her husband and son, Lindsay is not just a scientist but also a board member for Science Ambassador Scholarship. Outside the lab, she enjoys yoga, spin classes, and quilting.