Submit Written Statements
Externally-led PFDD Meeting a HUGE Success because of YOU!
By now you've heard…Our externally-led PFDD meeting on July 18, 2018 was a monumental day for our BSF family! Together, nearly 400 people from more than 11 countries united and shared courageous stories from so many incredible members of our community.
We are proud that Barth Syndrome Foundation was the 14th organization of more than 7,000 rare diseases to host a meeting of this kind. We are so thankful to the FDA for selecting Barth syndrome as a condition that requires their attention and focus.
But most of all, we are thankful for you! Many of the clinicians and researchers who joined the meeting said out loud that the BSF community is a tremendous example of patients and families working together for a bigger cause!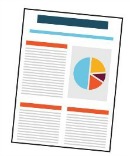 What happens next?
The July 18, 2018, PFDD meeting was the first step toward integrating the real-life concerns, struggles, and hopes of people like you, affected individuals and caregivers, into the drug development and FDA approval process. We all want nothing more than to find a way to help people live with fewer struggles and have the chance to live a longer, more fulfilling life.
Important - We still need your help!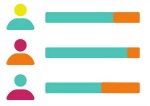 1.  Couldn't participate day of the meeting? Submit your answers for the live poll HERE before August 18th. (For affected individuals or caregivers only) 

2.  Have something to say? Your voice is important!
     a. Send us an email with your valuable insights
     b. Record a selfie-video of your statements and send to the BSF team

3.  Tell us more! We are asking you to complete this questionnaire so we can include more opinions and experiences on important topics. (For affected individuals or caregivers only)
Time is of the essence!
You have until August 18, 2018 to submit your input. Your response will remain anonymous and will be used in the Voice of the Patient Report.