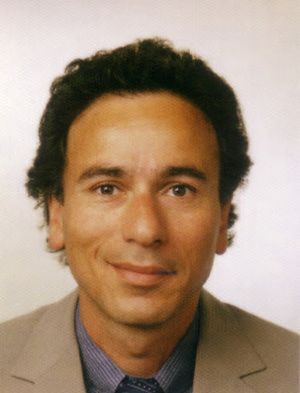 Use of high throughput screens in yeast to investigate the pathomechanism of Barth syndrome
Doron Rapaport, PhD, Professor, University of Tuebingen, Tuebingen, Bavaria, Germany
Award—US $50,000 over 1-year period
*Partial funding for this award was provided by Association Barth France
Abstract:
Barth syndrome occurs due to mutations in the mitochondrial protein, tafazzin – a key enzyme in remodeling of the specific mitochondrial phospholipid, cardiolipin (CL). Analysis of the lipid composition of cells from either patients with Barth syndrome or from animal models demonstrates reduced CL levels and alteration in the composition of remodeled CL. However, currently it is not clear which of these alterations is actually relevant for the pathomechanism of Barth syndrome and how. More importantly, despite some progress in our perception of CL remodeling, the function and regulation of remodeled species are hardly understood.

Tafazzin is a highly conserved protein and hence an orthologue can be found even in the simple eukaryotic organism, the bakers yeast Saccharomyces cerevisiae, where it is named Taz1. The yeast S. cerevisiae provides an optimal system to investigate the outcome of mutations in Taz1. First, the yeast Taz1 is orthologous to the human tafazzin and expression of tafazzin in yeast cells can complement the phenotypes of taz1Δ cells. Second, yeast cells are compatible with high throughput genetic screens. Finally, high amounts of mitochondria can be isolated from yeast cells and this material can be used for various biochemical assays and for lipid analysis.

Our general aim is to understand in depth the biology underlying the pathophysiology of Barth syndrome. Specifically, we will map the cellular effects of losing taffazin function and re-modeled cardiolipin. To address this aim, we will employ visual screen with fluorescence microscopy as well as growth screens to analyze the outcome of Taz1 deletion. By following this aim, our vision is to obtain novel insights into the pathophysiology of the disease, a prerequisite to any therapeutic approach.
---
Associated Publications to Date:
Antunes D, Chowdhury A, Aich A, Saladi S, Harpaz N, Stahl M, Schuldiner M, Herrmann JM, Rehling P, Rapaport D.  Overexpression of branched-chain amino acid aminotransferases rescues the growth defects of cells lacking the Barth syndrome-related gene TAZ1.  J Mol Med (Berl). 2019 Jan 3. doi: 10.1007/s00109-018-1728-4. [Epub ahead of print]  (PubMed Abstract)*