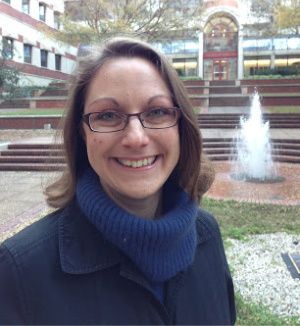 Optimization of AAV-mediated gene therapy for Barth syndrome
Christina Pacak, PhD, Assistant Professor, University of Florida, Gainesville, FL
Award: US $100,000 over 2-year period
*Funding for this award was provided by by the Will McCurdy Fund for Advancement in Therapies for Barth Syndrome and the Barth Syndrome Foundation of Canada
Abstract:
Barth syndrome (BTHS) is a rare, frequently fatal, mitochondrial disease caused by recessive loss-of-function mutations in the gene TAZ, which encodes tafazzin. Tafazzin is a nuclear-encoded transferase that is trafficked to the inner mitochondrial membrane where it remodels monolysocardiolipin (MLCL) to mature cardiolipin (CL). CL is a critical phospholipid involved in maintenance of mitochondrial membrane fluidity, osmotic stability, and efficient respiratory chain function. In BTHS patients, the result is dilated cardiomyopathy, neutropenia, skeletal myopathy, and exercise intolerance. Current BTHS standard-of-care includes administration of medications such as diuretics and ACE inhibitors; no other treatment options are available for these patients. Therefore, therapeutic development for BTHS is highly important.
One therapeutic option is to develop gene therapy for BTHS. Disorders arising from single gene mutations, like BTHS, are optimal candidates for the development of gene therapies. Amongst gene delivery vehicles that currently exist, adeno-associated virus (AAV) stands out as a highly promising candidate for the development of a gene therapy for BTHS due to its ability to transduce those tissues most affected by this disorder as well as the high level and long-term persistence of expression it provides. The overall goal of this project is to continue the development of an adeno-associated virus (AAV)-mediated approach to treat Barth syndrome. Our initial vector comparison study in mice has yielded promising results that demonstrate robust TAZ expression levels and correction in heart and skeletal muscle. To build further upon this pre-clinical data, we would like to test our promising constructs in BTHS-patient derived induced pluripotent stem cells (iPSCs) that have been differentiated into cardiomyocytes (iPSC-CMs) and skeletal myotubes (iPSC-SkMs). Specifically, we would like to confirm our hypothesis that complete correction can be achieved regardless of the specific causative mutation contained within the TAZ locus. We will then finalize the design of our gene delivery vector with an over-all goal of achieving safe, robust, and effective gene transfer in those tissues most affected by BTHS.
Importantly, completion of this project will generate pre-clinical data in human, disease-relevant cell models that will further support the safety and efficacy of AAV-mediated TAZ gene delivery to BTHS patients.
---
Associated Publications to Date:
Suzuki-Hatano S, Sriramvenugopal M, Ramanathan M, Soustek M, Byrne BJ, Cade WT, Kang PB, Pacak CA. Increased mtDNA abundance and improved function in human Barth syndrome patient fibroblasts following AAV-TAZ gene delivery. Int J Mol Sci. 2019 Jul 11;20(14). Pii: e3416. Doi: 10.3390/ijms20143416. (PubMed - Open Access) *▼
Suzuki-Hatano S, Saha M, Rizzo SA, Witko RL, Gosiker BJ, Ramanathan M, Soustek MS, Jones MD, Kang PB, Byrne BJ, Cade WT, Pacak CA. AAV-mediated TAZ gene replacement restores mitochondrial and cardioskeletal function in Barth syndrome. Hum Gene Ther. 2019 Feb;30(2):139-154. doi: 10.1089/hum.2018.020. Epub 2018 Oct 3. (PubMed Abstract)*
Suzuki-Hatano S, Saha M, Soustek MS, Kang PB, Byrne, BJ, Cade WT, Pacak CA. AAV9-TAZ gene replacement ameliorates cardiac TMT proteomic profiles in a mouse model of Barth syndrome. Mol Ther Methods Clin Dev. 2019 Jan 25;13:167-179. doi: 10.1016/j.omtm.2019.01.007. eCollection 2019 Jun 14. (Open Access)*
---
(Last updated 7/29/2019)