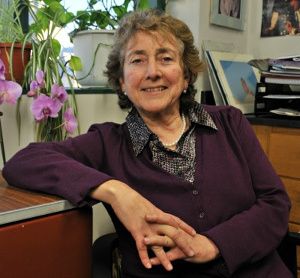 Supplementation of critical metabolites improves TCA cycle function and viability of tafazzin-deficient cells
Miriam Greenberg, PhD, Professor, Wayne State University, Detroit, MI
Award—US $50,000 over 1-year period
*This grant is made possible by support from the Will McCurdy Fund for Advancement in Therapies for Barth Syndrome
Abstract:
Barth syndrome (BTHS) is a severe X-linked genetic disorder characterized by cardiomyopathy, skeletal myopathy, neutropenia, and metabolic irregularities as a result of mutations in the cardiolipin (CL) remodeling gene, tafazzin. Patients exhibit wide disparities in clinical phenotypes, strongly suggesting that the outcome of CL deficiency is exacerbated by physiological modifiers.
Using yeast and mammalian models of CL- and tafazzin-deficiency, we have determined that CL mutants exhibit defects in acetyl-CoA synthesis and TCA cycle function and are dependent on anaplerotic pathways to replenish TCA cycle metabolites. We further determined that supplementation of glutamate and several other amino acids can rescue growth defects of CL mutants.  These findings can explain some of the metabolic hallmarks of BTHS, especially altered plasma amino acid levels, most notably arginine deficiency. In cells with TCA cycle dysfunction, amino acid catabolism may be increased to supply TCA cycle intermediates through anaplerosis. Anaplerotic remediation may thus constitute a physiological modifier of the BTHS phenotype.
Based on these findings, we hypothesize that supplementation of critical metabolites to CL-deficient cells will replenish TCA cycle intermediates through anaplerosis, leading to amelioration of metabolic disturbances. The proposed study aims to identify replenishing metabolites that rescue growth and metabolic defects of CL-deficient cells. The outcome of this study may provide important guidelines for dietary intervention that may potentially improve the quality of life for BTHS patients.