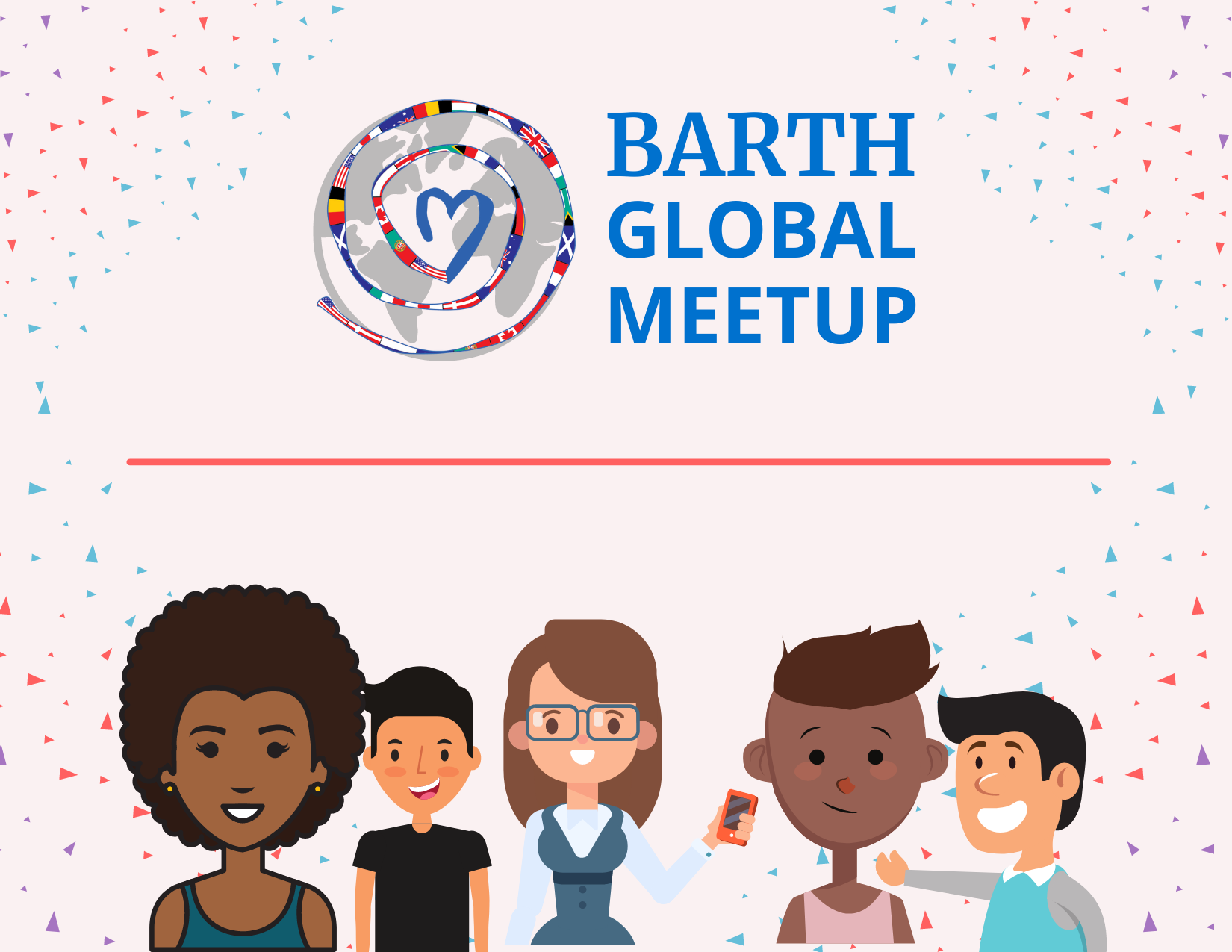 Link to join: https://barthsyndrome.zoom.us/j/99844330968
Password: bthsglobal
Join us for an hour of camaraderie with families from around the world. All are invited!
We will greet one another and then join breakout rooms with various language volunteer leads for further conversation.
Unisciti al nostro Meetup trimestrale globale virtuale della Fondazione per la sindrome di Barth. La conversazione dura un'ora. I partecipanti vengono assegnati a gruppi di lavoro in base alla preferenza della lingua.
Nehmen Sie an unserem vierteljährlichen globalen virtuellen Barth Syndrome Foundation Meetup teil. Das Gespräch dauert eine Stunde. Die Teilnehmer werden den Breakout-Räumen basierend auf ihrer Sprachpräferenz zugewiesen.
Únase a nuestra reunión virtual trimestral global de BSF. La conversación dura una hora. Los participantes se asignan a salas de grupos de trabajo según la preferencia de idioma.
Doe mee met onze driemaandelijkse wereldwijde virtuele ontmoeting met het Barth-syndroom. Het gesprek duurt een uur. Deelnemers worden toegewezen aan brainstormruimten op basis van taalvoorkeur.