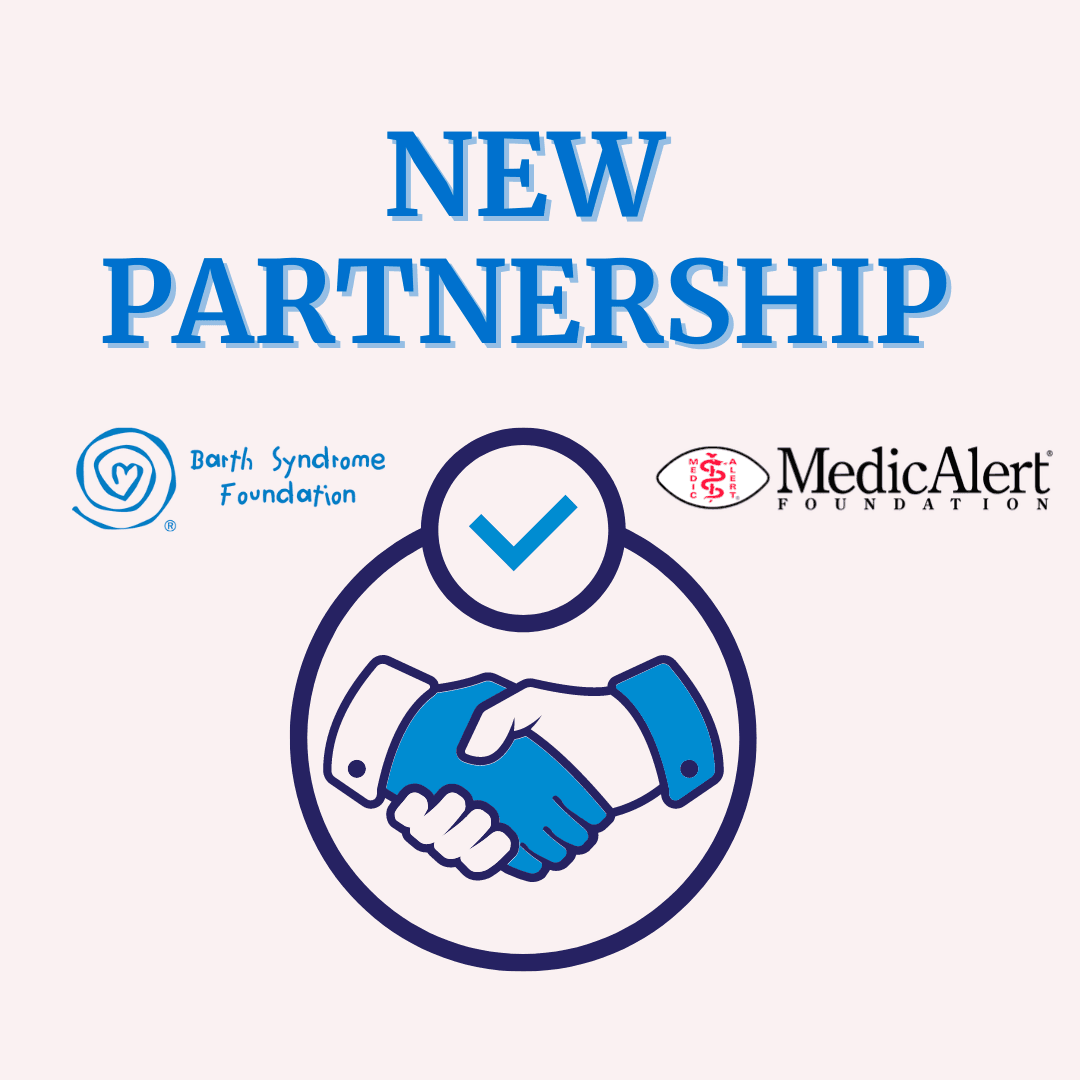 BSF and MedicAlert have partnered together to provide Barth syndrome affected individuals based in the United States with a Medical ID and Protection Plan.
For over 65 years, MedicAlert has provided Medical IDs and 24/7 services to relay critical medical information to first responders during an emergency.
To be eligible, the affected individual must have a genetically or clinically confirmed diagnosis of Barth syndrome (or enrolled in the Barth Syndrome Registry) AND reside in the United States.
If you'd like to obtain your ID and plan, please reach out to Melissa Huang, PhD to get started.