NY Islanders Hockey With A Heart 2022
Once again, the NY Islanders who have been a long time supporter of BSF and our mission, agreed to honor BSF and a representative of the Barth syndrome community - 5 year-old Thomas - at their March 19th game against the Dallas Stars. As every Barth family knows, Barth syndrome is unpredictable and can change plans in an instant and Thomas unfortunately couldn't be at the game, but his dad took up the flag in his honor.
This is the fifth year that the Islanders have made us a part of their family, helping us raise both awareness and over $100,000 each year for research and family support.  Scott Malkin and Jon Ledecky, the Islander sowners, have known the McCurdy family for decades, and became a devoted part of our Barth community out of admiration for Will McCurdy.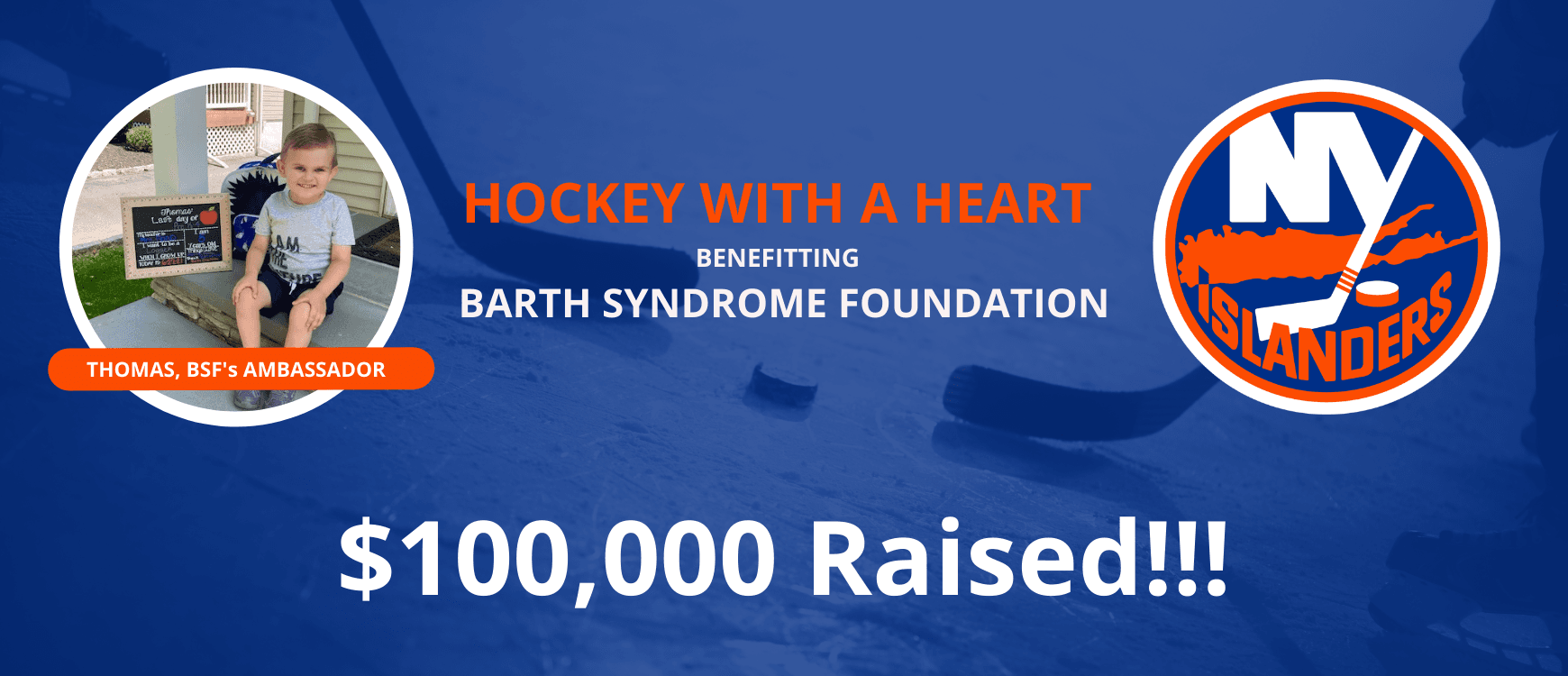 With your help, we raised $100K, including a $50K anonymous match, during the New York Islanders Hockey with a Heart game this year. Thank you to Thomas and his family, everyone who donated, and the NY Islanders owners, Jon Ledecky and Scott Malkin, who made this possible!
Videos