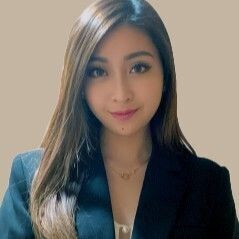 Congratulations to Melissa Huang, PhD on being promoted to BSF's Research Associate! Melissa joined BSF in 2022 while she was finishing her doctoral program. She was hired to support our community's engagement in research efforts and to further an integrated research infrastructure. Now that she has earned her PhD and had a year of experience with BSF, Melissa will increase her role to also work directly with the new Director of Research (whom we are searching for now) in managing BSF's research portfolio, coordinating collaboration across researchers and institutions, and supporting the scientific and medical conference planning committee in designing a world class agenda and line-up of speakers.
Melissa has become a valued staff member and is absolutely integral to the BSF team. Furthermore, she is a true champion of our mission and our community.
Please join us in congratulating Melissa on this important milestone. We are delighted that she is on our team and is taking on more responsibility. Thank you, Melissa!
Send Melissa a congratulations: Melissa.Huang@b​arthsyndrome.or​g